Introduction
I continue to write about the employer-employee relationship in the work
place as it continues to be an evolving, dynamic and sometimes strained
relationship. "Quiet Quitting", "Quiet Firing", and "Quiet Hiring" are all
methods of transitioning employees and contractors in and out of a
company without making a public announcement or drawing attention to
the change. These approaches can be controversial, as they can be seen
as secretive or lacking transparency.
What is Quiet Quitting?
I've used this definition in my other articles and still appropriate here. Per
Wikipedia, the definition of "Quiet Quitting" is an application of work-to-rule,
in which employees work within defined work hours and engage solely in
activities within those hours. The philosophy of "Quiet Quitting", despite the
name, is not connected to quitting a job, but rather doing exactly what the
job requires. (1) Only doing the work that has been written in the job
description, basically the bare minimum to keep one's job.
What is Quiet Firing?
Much like quiet quitting, quiet firing is a bit of a misleading phrase. Your
employer could be quiet firing you while yelling and stomping their feet, and
quiet firing doesn't actually involve firing you. Quiet firing involves an
employer creating a hostile work environment in the hopes that it will cause
an employee to quit (like, actually quit, not quiet quit). There are a lot of
ways that employers could achieve this, but the main idea is providing
employees with the absolute bare minimum and hoping those workers get
the hint: They're not wanted and should quit. (2)
What is Quiet Hiring?
"Quiet Hiring" refers to the practice of bringing contractors into a company
without announcing their arrival or introducing them to the rest of the
company. This can be done for a variety of reasons, such as wanting to
employee payroll expenses down, wanting to protect the company's
competitive advantage or wanting to avoid attracting attention to the
company. Some critics argue that quiet hiring can be unfair to other
potential candidates and can create a lack of transparency within the
company.
Conclusion
Quiet Quitting, Quiet Firing, and Quiet Hiring can be controversial practices
that can have both benefits and drawbacks. While they can provide privacy
and protect a company's reputation, they can also be seen as secretive
and lacking transparency. Open communication between employers and
employees is the key to achieve a work environment where all parties
benefit. It is important for companies to carefully consider the potential
consequences of these approaches before implementing them.
– – – – – – – – – – – – – – – – – – – – – – – – – – – – – – – – – – – – – – – – – – – – – – – – – – – – – – – – – – – – – – – –
About the Author: Oreste "Rusty" D'Aversa is the author of Life Beyond the Pandemic: A Practical New Journey Handbook Learn Real World, Spiritual and Useful Tools to Rebuild, Restart and Have a Happy, Prosperous and Joyous Life! (Available at Amazon.com – FREE Book chapter available at www.LifeBeyondThePandemic.com) and has over 18 years' experience as a "Solopreneur" being a "One Person Industry". He is a Small Business Coach, Consultant, Trainer, Author, Public Speaker, Seminar Leader, and University Lecturer. He is also an Inter-Faith (All-Faiths) Minister (www.GodLovesYouAndMe.org). He continues to appear on television and radio discussing his expertise in various business related and personal development subjects and has authored books, manuals, articles, and audio CDs. He can be reached at www.MetroSmallBusinessCoaching.com
– – – – – – – – – – – – – – – – – – – – – – – – – – – – – – – – – – – – – – – – – – – – – – – – – – – – – – – – – – – – – – – –
Footnotes
(1) Quiet Quitting (Definition – Website)
https://en.wikipedia.org/wiki/Quiet_quitting
(2) What Is Quiet Firing? Why the Workplace Concept Isn't All That New
(Definition – Website)
https://grammar.yourdictionary.com/slang/Quiet-firing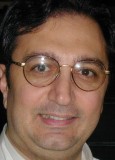 Oreste J. D'Aversa
Owner – Metropolitan Small Business Coaching, LLC