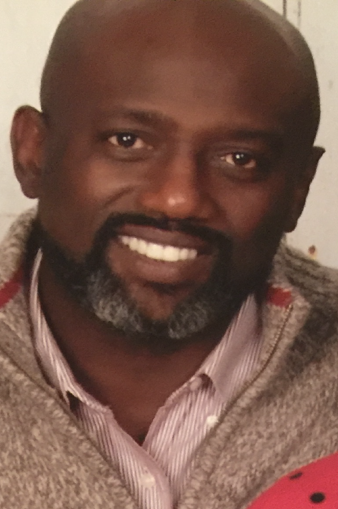 Winston Meikle
Chief Operating Officer – Advanced Home Diagnostics Mobile Lab Techs
Winston M. Meikle, MSN MBA HCA CCRN-CSC/CMC is an accomplished healthcare executive with a wealth of experience in critical care nursing, administration, and education. His professional aspirations are to achieve the highest levels of practice in professional nursing, continued education to complete a Doctor of Nursing Practice, and use this to help worthy organizations achieve their goals. In addition, he is committed to community service through various organizations and other entrepreneurial endeavors, and he wants to become involved in the political effort of his profession to help advance the profession of nursing towards a more prominent leading and driving force in the healthcare continuum.
With over 30 years of experience in the service of humanity as a professional nurse, Winston has acquired a diverse range of skills that can help serve patients, students, associates, clients, and communities better. He is proficient in several electronic medical record systems, defibrillators, patient monitors, specialty beds, and other hospital-based equipment. As a member of the American Association of Critical Care Nurses, he is a certified Critical Care Registered Nurse (CCRN) with subspecialties in Cardiac Medical and Cardiac Surgery Certified, expires January 2022. He is also a mentor, has business sales experience, is computer proficient, familiar with many hardware systems and software, an educator, and a Cardiac Surgery Unit Advanced Life Support (CSU-ALS) trainer.
Currently, Winston is the Chief Operating Officer at Advanced Home Diagnostics, an independent diagnostics testing facility (IDTF) providing mobile diagnostics and testing services to the home care community. The four divisions are phlebotomy and clinical labs specimen collections, radiology (X-ray, ultrasound), drug & alcohol compliance consulting and testing, and COVID-19 contact tracing and testing, provided as mobile and on-site availability. As the COO, Winston oversees all administrative activities and coordinates production strategies and growth initiatives, with a particular emphasis on expanding the mobile diagnostics business to serve the home care community.
In his previous role as Administrative Supervisor, Throughput, Heart & Vascular Hospital/Critical Care Medicine at Hackensack University Medical Center, Winston coordinated staffing scenarios and provided support for facilitating patient placement and throughput. Collaborating with the capacity command center managers, inter-facility transfer center, as well as the unit managers and the charge nurses, he assisted in finding creative solutions to the challenges of appropriate placement of patients based on acuity and conditions faced by the four adult intensive care units and the corresponding intermediate care units. This experience has provided him with the skills needed to grow the mobile diagnostics business at Advanced Home Diagnostics to serve the home care community.
In addition, Winston is an adjunct professor clinical instructor at William Paterson University School of Nursing, providing clinical instruction to senior nursing students in the baccalaureate nursing program. He also served as Nurse Manager, Heart & Vascular Hospital/Critical Care Medicine-COVID-19 Response ICU during the COVID-19 outbreak at Hackensack University Medical Center. He was involved in the training and provided clinical support for the certification of all HUMC HVH/CCM ICU Nurses in providing care to patients on advanced treatments such as Abiomed Impellas and various conventional and adapted configurations of Extracorporeal Membrane Oxygenators (ECMO). He was appointed Nurse Manager of a converted (ECMO), mixed-use COVID-19 designated unit, providing care to patients with a wide range of COVID-19 symptoms in varying levels of severity.
With his extensive healthcare experience and leadership skills, Winston is well-positioned to expand the mobile diagnostics business at Advanced Home Diagnostics to serve the home care community.
What is "Member Monday"?
Bergen County Chamber of Commerce, is excited to announce "Member Monday"! Every Monday we plan to highlight a Bergen County Chamber member by sharing an email blast containing either the member's professional summary or an article written by the member about a topic within their industry. Every "Member Monday" email blast will contain the featured member's contact information as well as a link to the member's website. "Member Monday" provides value to our members by allowing them to highlight themselves in front of the rest of the chamber.
To be featured click the link below: